Welcome to OCS of Austin! We are now accepting registrations for our upcoming ceremony.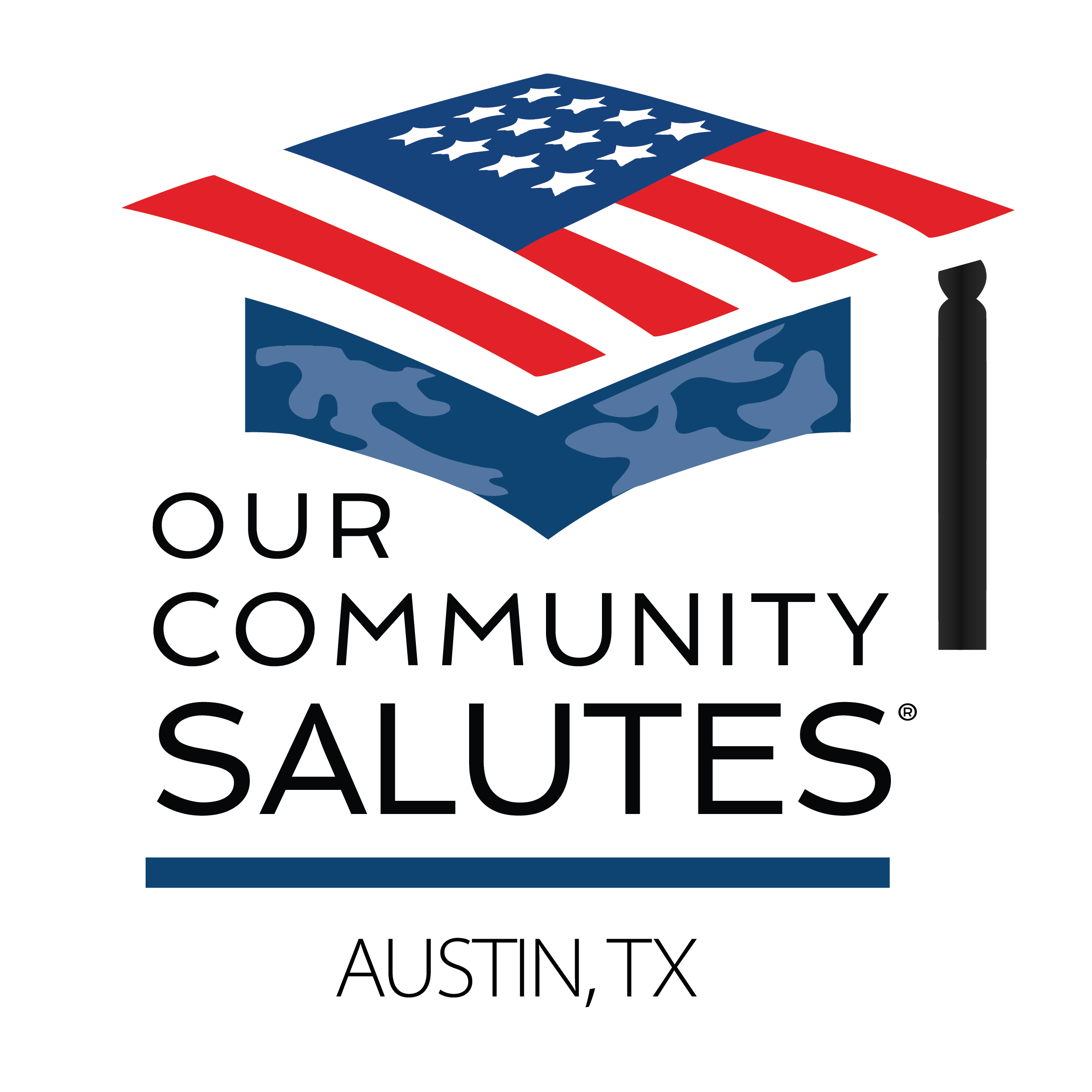 Our Community Salutes, Inc. (OCS) is a national, non-profit organization (501.c.3) helping communities recognize, honor and provide support to high school seniors who plan to enlist in the U.S. Armed Services after high school graduation.
Our Austin Chapter is holding its OCS Ceremony on May 8, 2020.  Please come out and join us, as we thank the graduating high school seniors (and their parents/guardians) who plan to enlist into the military.
Order of Events for the Ceremony are below:
5:30 pm - Registration Begins
6:30 pm - Ceremony Begins

Introductory Remarks
Guest Speaker Remarks
Recognition of Honorees
Closing Remarks