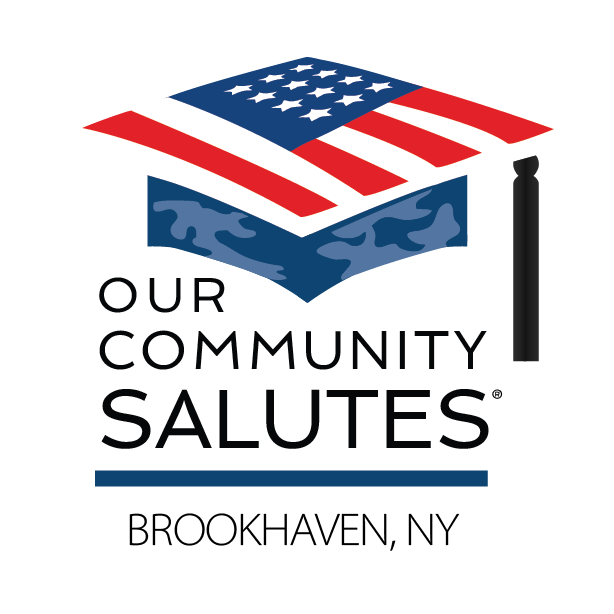 We are now accepting registrations for only Senior Enlistee, Parent/Guardian of Enlistee, Military Recruiter, Educator, Family Member of Enlistee, Local Veteran, Community Leader, Elected Official, Sponsor, Volunteer and Other for our event. All others interested in attending the ceremony, click here to contact us.
The Annual Our Community Salutes High School Enlistee Recognition Ceremony of Brookhaven, NY to honor the Class of 2021 high school seniors and their parents/guardians who plan to enlist into the military, will be held on May 12, 2021 both as in-person event as well as live streamed, from 6:00pm to 8:00pm
Our 2021 featured speakers include:
Local elected officials

Michele S. Jones, US Army (ret), CSM
others to be determined
Due to anticipated COVID restrictions we will broadcast the ceremony live on Zoom.
Instructions on how to participate in the Live virtual ceremony will be emailed to all registered guests at a later date.
All guest must register for the Ceremony by: 4/30/2021