OCS of Greater Richmond, VA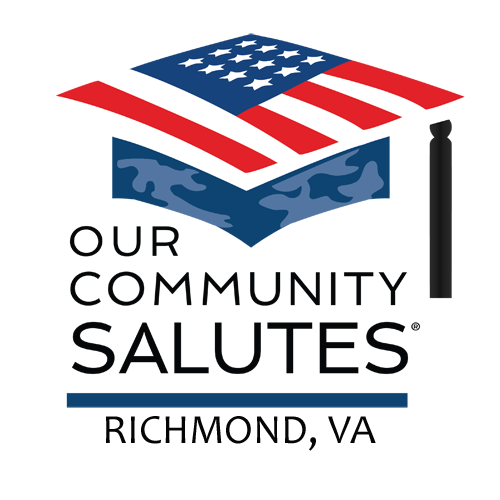 Welcome to OCS of Greater Richmond, VA! We are now accepting registrations for our upcoming ceremony.
The 4th Annual Our Community Salutes High School Enlistee Recognition Ceremony of the Greater Richmond Area of VA to honor the Class of 2021 high school seniors and their parents/guardians who plan to enlist into the military, will be held on June 7th, 2021 through an online stream, from 6:30 pm to 7:30 pm
Our 2021 featured speakers include:
Senator Siobhan Dunnavant, MD  is the Virginia State Senator for the 12th District.  She earned undergraduate degrees from both Randolph-Macon Woman's College and the University of Virginia. Dr. Dunnavant practiced nursing for four years as a BSRN before attending medical school. She earned her medical degree at Eastern Virginia Medical School.  Dr. Dunnavant was the first woman to be chairman of the OB-GYN department at Henrico Doctors' Hospital 2005 to 2006. Dr. Dunnavant was voted one of Richmond's Top Doctors for gynecology and obstetrics in "Richmond Magazine Top Doc's" 2010 and 2013 issue.  Dr. Dunnavant is currently serving as Virginia State Senator in the 12th District (part Henrico part Hanover counties) for a second term.  She assumed office on January 13, 2016 and won re-election on November 5, 2019.  She is assigned to the Education and Health Committee for the Senate.  Dr. Dunnavant is a member of the Richmond Chapter of Blue Star Mothers with her son, Cameron, serving in the US Army.  She is also the daughter of a US Navy Commander.
Dr. Clay Mountcastle is the Director of the Virginia War Memorial in Richmond, Virginia.  A retired U.S. Army officer, his military service took him to Germany, South Karea, and Iraq on assignments with the 82nd Airborne Division, U.S. Army 5th Corps, and U.S. Army Special Operations Commant.  Dr. Mountcastle is a 1994 graduate of the Virginia Military Institute and holds a Masters and PhD in History from Duke University.  He served as an officer and historian in the U. S. Army for more than two decades.   He taught military history at West Point and led the development of the military history curriculum at the US Army Combat Studies Institute at Fort Leavenworth.  More recently, he served as the Professor of Military History at the University of Washington in Seattle and as an Assistant Professor of Military History at the US Army Command and General Staff College at Fort Lee, Virginia.  Dr. Mountcastle is the author of Punitive War: Confederate Guerillas and Union Reprisals and numerous articles in military history publicaitons.  Following his retirement from active duty with the U. S. Army, he returned to the Old Dominion where he was appointed Director of the Virginia War Memorial in Richmond.
Sean Matson graduated from Virginia Military Institute in 2005 with a degree in Civil Engineering.  Sean went to Navy OCS, BUDS and on to Navy Seal with multiple deployments for over 9 years. During his time in the Navy, Seal found there were ways to do more with less and be more efficient. This led Sean and his colleague and fellow seal, Zach Steinbock, to create Matbock in 2010.  Matbock, a company located in Virginia Beach, Virginia, is run by retired Navy SEALS and whose staff are also former US Military Veterans. The company creates and develops products that fill a need in the real world, whether it is hunting, camping, hiking, going on adventures, for law enforcement or for soldiers while at war. They work closely with the US Military and have been contracted to create products for them that use new technologies to make whatever products lighter, better and more versatile. Sean is currently CEO of Matcock and Co-founder of Strike Force Beverage
Master Chief Petty Officer of the Navy James L. Herdt joined the U.S. Navy in 1966.  He served sea tours aboard the USS Independence (CV-62) and USS Will Rogers (SSBN-659G). After leaving active duty in 1974, Master Chief Herdt enlisted in the Naval Reserve serving in various Selected Naval Reserve units while attending Kansas State University. Returning to active duty in 1976, he served as a Naval Reserve Recruiter in Milwaukee, Wis., and in 1978 rejoined the regular Navy.

Master Chief Herdt is a graduate of the U.S. Navy Senior Enlisted Academy and U.S. Army Sergeants Major Academy. He has earned a master of business administration with a concentration in human resources management from Florida Institute of Technology. He is qualified as an Enlisted Aviation Warfare and Surface Warfare Specialist, as well as in the Submarine Service.
Due to anticipated COVID restrictions we will broadcast the ceremony live on Zoom.
Instructions on how to participate in the Live virtual ceremony will be emailed to all registered guests at a later date.
All guest must register for the Ceremony by: May 14, 2021