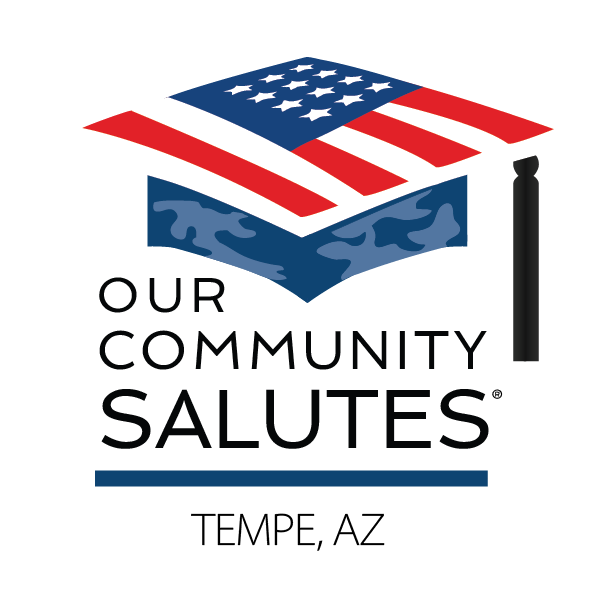 Be the "First to Say Thank You" at our 5th annual recognition ceremony for future military service members and their families.
This traditional Tempe hometown send-off features the Phoenix Army Recruiting Battalion Color Guard and The Arizona Army National Guard Band.
Special musical performances by Lois Zozobrado and The Manhattan Dolls.
Guest speakers include Mayor Mark Mitchell, the Director of Arizona Veterans Services Col. Wanda Wright - USAF retired, and Silver Star Recipient, Maj. Brian Cillissen - USMC retired.